Hello, dear friends!
We have a spooky update for you. No, it isn't a horror update for the game, but it changes a lot visual aspects of the game. We added a lot of new assets such Halloween-thematic sountrack, pumpkins, graves and candles, HAAAATS, new apple skins, etc. We would like to celebrate this event with you that's why we prepared and released this update while we're working on next two huge updates.
If you following us on Twitter or Facebook, you probably know that we working on two huge updates. One of them will be released soon after the end of the Halloween event. And another one will be released close to the Christmas event.
More about next two updates
Those two huge updates will add a lot of new levels, new puzzles and new gamplay elements. We're talking about coop/multiplayer mode that will allow you to play with your friends and solve the puzzles together. Before the coop update release we will release preparation addon that will include rotten, freezing and flaming apples, buttons, moving tiles, new complex levels that will strongly use new gameplay elements and bosses!
We know that the game is almost two years old. We spent a lot of time to make the game concept of our small dev team real. We still update and support it because we love our game and like to add new fun gameplay elements that could make game better. We hope that you love our game too and glad to see thos changes.
We would let you know that we still glad to know your ideas and your visions about the future of the game. If you want to suggest something or report about the bugs, you could easyly use the forums in our community section.
We also would thank people and groups that translated our game to a lot of different languages. If you want to help us and translate the game to your native language, contact us by email: triplestarstd@gmail.com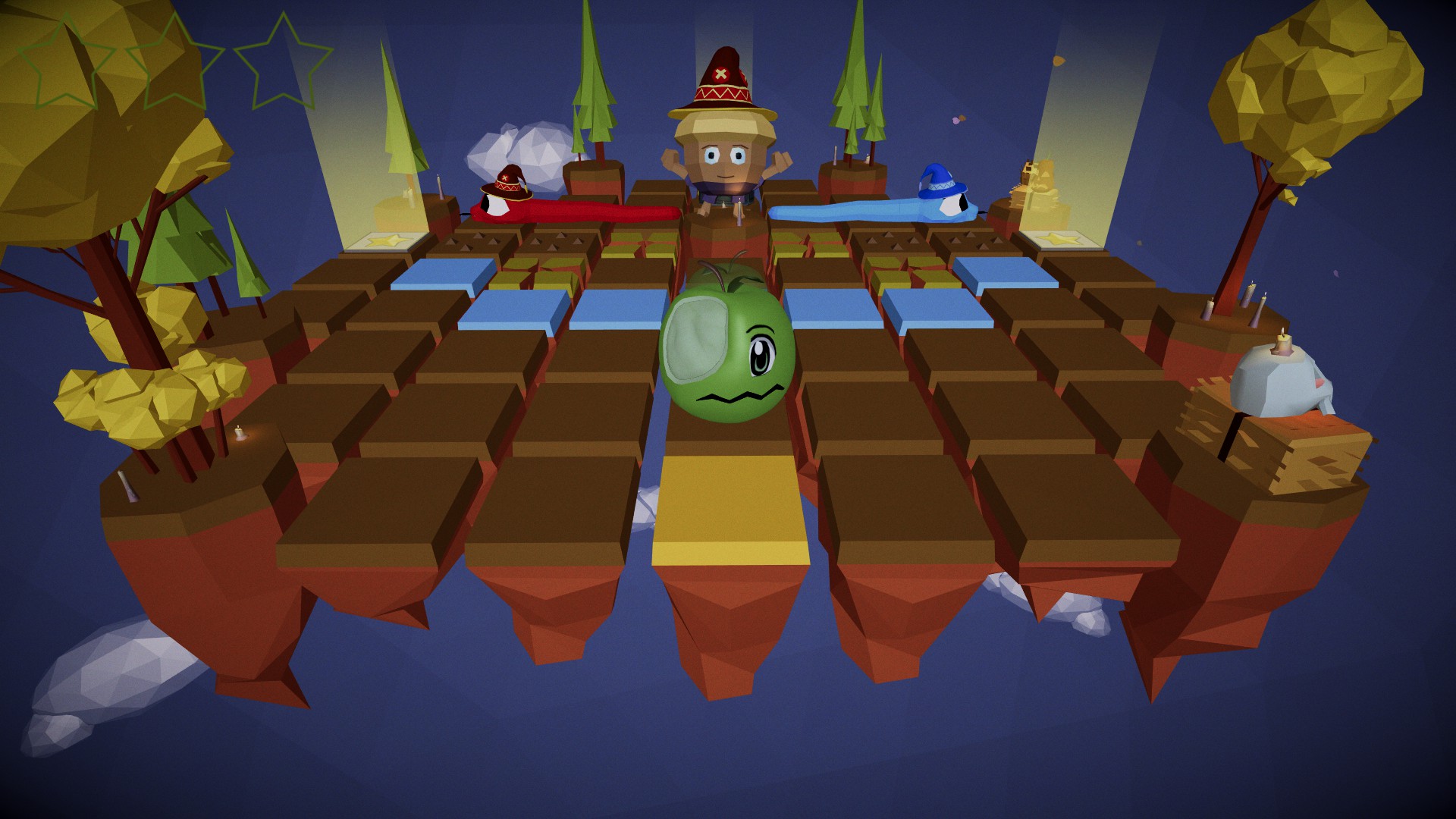 Halloween Update Changelog
Added: Halloween event
Added: Two new apple's skins for Halloween event
Added: Hats! Specialy for snakes and only for Halloween event! We know that Steam love games that has hats! Now we have it for snakes!
Added: Halloween decoration assets (pumpkins, graves, candles, etc.)
Added: Special color correction for Halloween event
Added: Filmgrain for Halloween event
Added: Halloween soundtack
Updated: Snakes move sound
Updated: All levels have special helloween assets and seasons have autumn visuals (untill the end of the Halloween event)
Increased: Apple move speed and animation speed of course
Increased: Snakes move speed and animation speed of course
Fixed: Some minor graphic and performance bugs
Files
SnakEscape (Steam Store key)
May 12, 2016